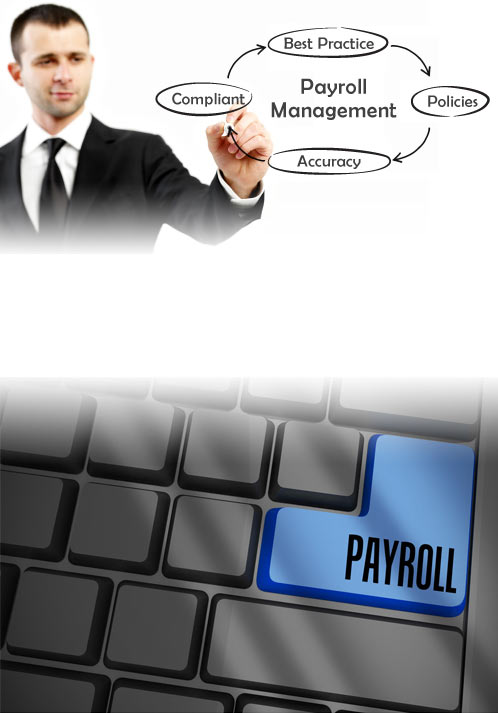 Top Payroll Outsourcing Company in Delhi NCR - Choosing our payroll management solution gives you a fast, intuitive and an in-house system coupled with our superior processing and payment service. It allows you to increase effectiveness and provide a better service to your employees, with minimal change to existing operating procedures.

This service is delivered by our team of payroll specialists and includes legislative advice, tax year-end support and a programme of updates, covering topics such as changes in the budget and maternity pay.

Choosing an integrated solution today we offers you the benefits of increased efficiency and accuracy. It allows you greater control over and understanding of your human capital by unlocking the power of the data you hold. Giving you the additional option of implementing employee self service, it also frees up staff time to focus on initiatives that engage your employees and increase motivation and productivity, such as performance management, flexible benefits or training.

Designed for businesses of all sizes, "Facility Plus Services" human resources and payroll management services in Delhi NCR free you from administrative burdens and compliance worries, so that you can focus on what you do best and stay ahead of the compliance curve.
Our best in class services help you to efficiently and effectively manage your HR and payroll data and stay on top of your payroll tax obligations. Whatever your HR and payroll administration needs, " Facility Plus Services" has the flexible solutions you're looking for. Contact Facility Plus for Payroll Outsourcing Services in Gurgaon and payroll management services in Delhi NCR