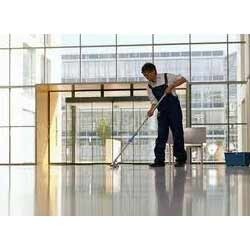 "Facility Plus Services" offers High-quality Housekeeping Services in Noida to multinational companies, big corporate houses, schools, malls and more. Every time we serve, we ensure that we deliver quality services.
We are one of the leading Housekeeping Service Providers in Noida and well known for providing timely and superior quality of best in class Housekeeping Services in Noida. We use state-of-the-art equipment and environment-friendly cleaning materials with a holistic delivery model. The strong growth in our client base is the testament that our services are being preferred and availed of.
We have a team of trained and skilled people who are dedicated to provide quality housekeeping services in Noida other than the regular commercial housekeeping work that we do. Other services that we provide are:
Ø Janitorial Services
Ø Cleaning Services
Ø Eco-friendly Cleaning
Ø Washroom Hygiene
Ø Spring cleaning on weekends
Ø Professional Carpet Cleaning
Ø Sofa Shampooing
Ø Window Glass Cleaning
Ø Pre and Post Event Cleaning- Project Cleaning
Ø Floor Scrubbing - Best Housekeeping Service Provider in Noida
Ø In-house Training – Our staff undertake induction program prior to entering the client's premises. On-going training courses are organized for the staff from time to time.