Payroll Management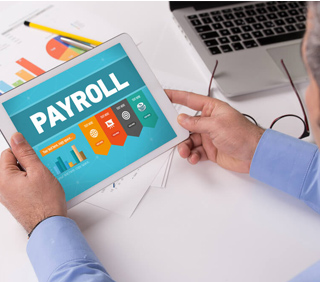 Facility Plus Services is a leading payroll management service provider offering innovative payroll solutions to employers of all sizes – be it small, medium or large enterprises. We have a highly qualified and professional team to manage reimbursement, arrear calculation, final settlement of employees, salary MIS, managing attendance, calculation of leave encashment, overtime & generating monthly salary reports etc.

Facility Plus Services is one of the leading facility management, payroll outsourcing, manpower supply, housekeeping services, cleaning services, pest control services, security services provider in Delhi, Delhi NCR and many parts of India etc. We understand the business criticality of facilities and ensure to provide our customers with the very best of services.

"Facility Plus Services", with a strong Facility Management Service background. Facility Plus goal is to provide the best quality products and services such as Payroll outsourcing and management, Outsourcing, Security Services, Pest control services. We are one of the leading Housekeeping vendors. We Facility Management Company in Delhi and Housekeeping services employ skilled professional and provide regular training to meet the growing demands of our clients.